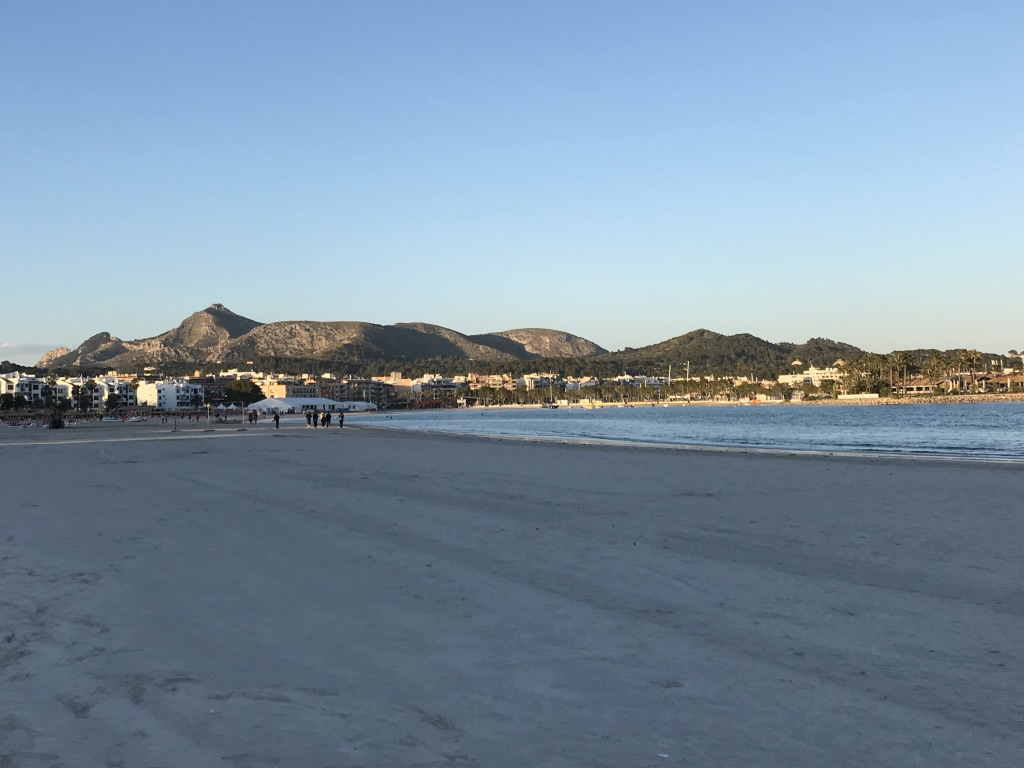 If they told you once, they told you a hundred times – Ironman never tired of reminding athletes that #IM703Mallorca is the largest 70.3 race in the world and, at around 4000 entries, it is truly a big one. This a great race – good weather almost guaranteed. The race location, Port d'Alcudia, is only a 40 minute drive from Palma airport and there are a ton of hotels and Airbnb options at this time of year, so access and accommodation doesn't need to be an issue. The only potential concern is bike transit: my bike was locked up in customs and only just made it to me the afternoon before race day because I happened to have a persuasive Spanish speaker in my group who could find a way around the problem (no kudos to Bikeflights who singularly failed to manage the Spanish end of the process). Another group of 24 athletes had their flights changed, and only 2-3 of their bikes actually made it in time for the event. Luckily, this is biking country, so they weren't wanting for a bike shop to provide rentals or spares. Good to know if you are ever in need (unless you have a Canyon of course, in which case you'd better bring your own spares). And on the subject of bike shops, @sportbequi is a superb bike shop in Alcudia: very helpful, lots of gear and an excellent mechanic.
The race course is fantastic. The swim is in Alcudia Bay, with water clear enough to see the fish below. It's a clean rectangle, out, across and back. On the day the water was pretty settled, making for a fast swim. The temperature was cool, but absolutely fine once we got going – wetsuit legal. With self selected start groupings and a rolling entry, there was minimal traffic interference from other competitors.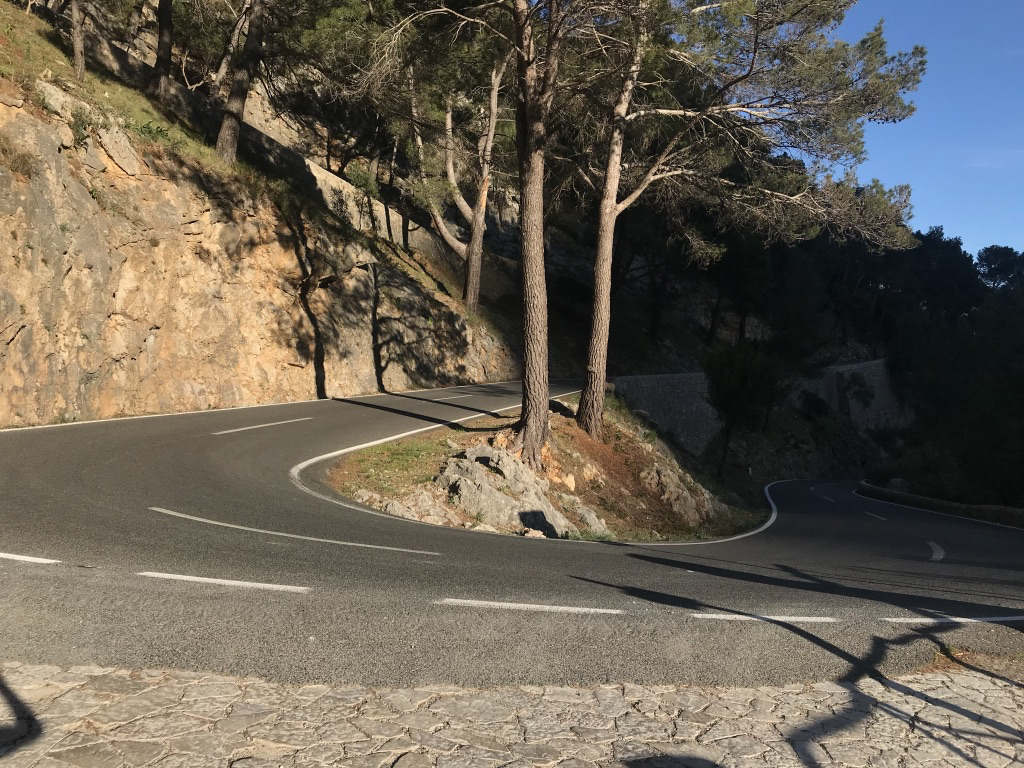 The bike course is dramatic, both in terms of the course and the views. Riding out from Alcudia for about 15km of flat, the next 15km are one long steady climb up the Coll de Femenia with an average gradient of around 5-6% and a few short sections of up to 13% thrown in for good measure. Then it's a fast, technical downhill, with a mix of fast curves and tight hairpin turns to the bottom. After that it's pretty much fast pedaling to home. 95% of the road surface is in perfect condition, the other 5% is rough (but no potholes) and mainly concentrated in one section. The views up and down the mountain, if you care to take a look, are stunning, and the villages that the course passes through on the flat(ish) sections are lovely, old-school Europe. The fact that they had 2877 finishers, speaks to the number of riders on the course. At that number drafting is inevitable, and was largely out of control. No doubt some of the competitors who got drafting penalties will have felt rightly aggrieved that they could hardly avoid it. But there were plenty of others out there who were taking full advantage of the drafting opportunities. Ironman have to figure out the right balance between packing in more competitors and their ability to manage a fair race, as this seems to be an issue at more and more races. I measured the course at 55.7 miles with 2769 feet of elevation (vs. the published 2789 feet) which compared to similar results on other watches, so it's pretty accurate.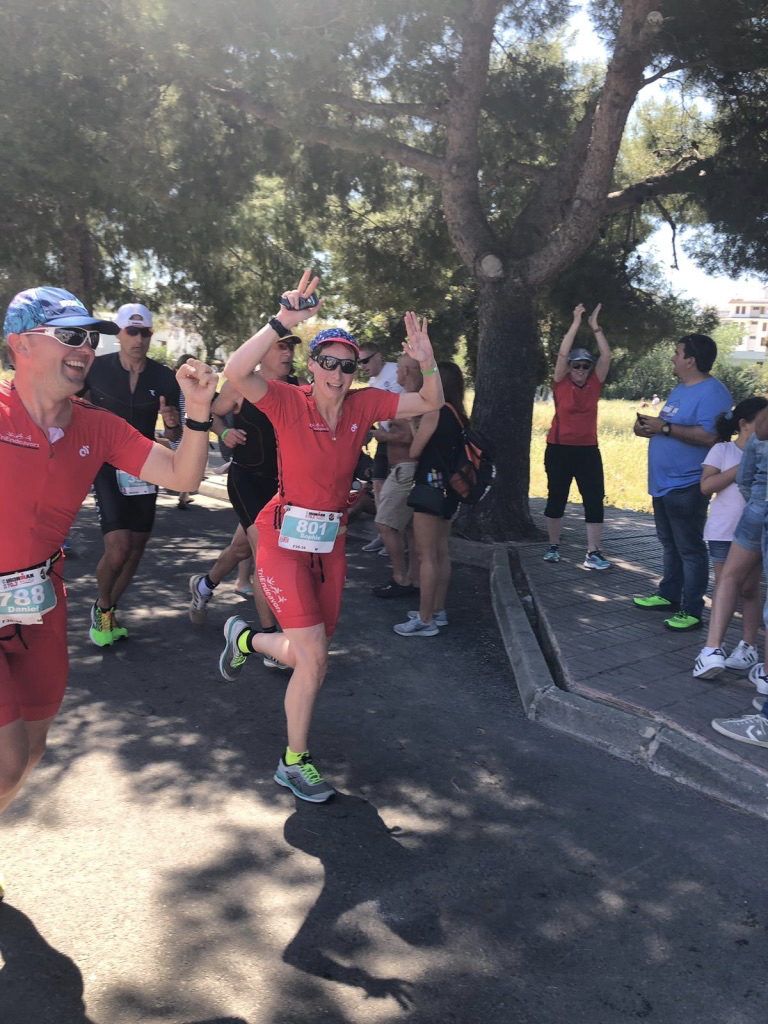 The run is simple enough: a three loop run along the Port Alcudia beach front and around the local area, so you are never alone. There is crowd support the whole way and it's very easy for supporters to see their athletes several times. My Garmin showed exactly 13.1 miles.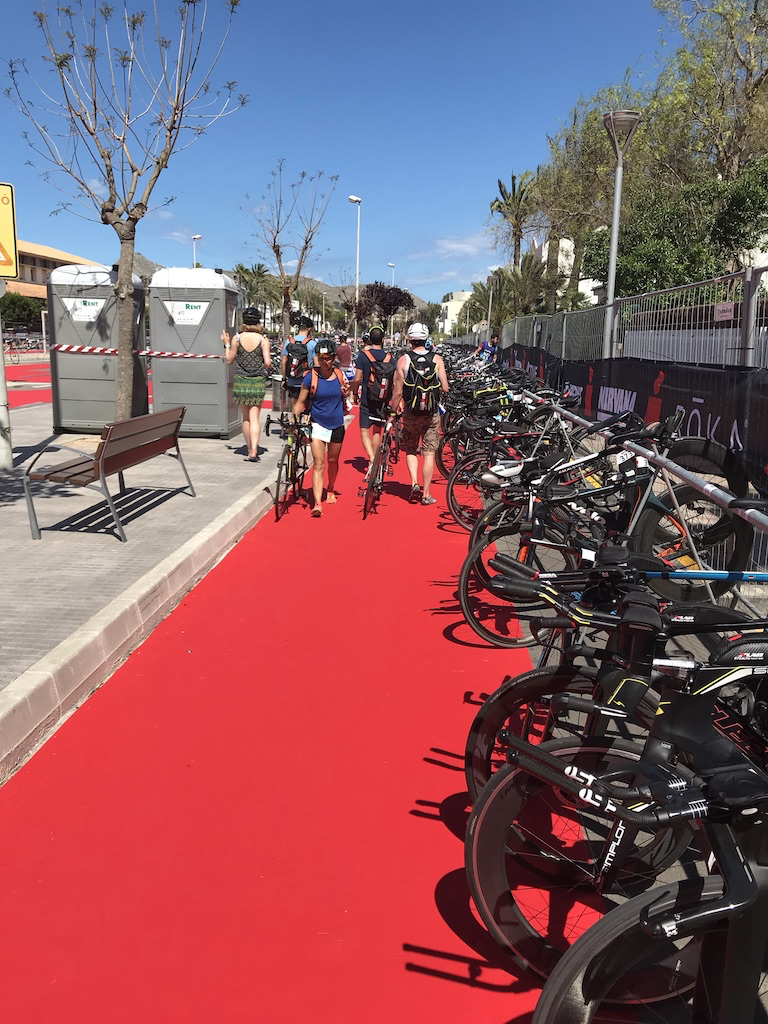 Transition is on the long side. I clocked T1 as 0.43 of a mile, with a long run from beach to transition and then a super long T-zone itself. But it's very simple to navigate, with racked bags all easily accessible. T2 is in the same area, involving 0.24 of a mile running to rack the bike, grab bags, change and exit. (Word to the wise: IM warned competitors not to leave easily removable items on bikes and, sure enough, I had my CO2 inflator stolen between check-in and race morning.)

The whole event was really well organized and designed to make athletes and supporters lives easy and enjoyable. The quality of food at the athletes welcome party and after the race itself was basic and unchanging from one day to the next: Ironman keeping their costs down, but 20 euros to bring in a guest, was a steep price for what was on offer – particularly as the welcome party was basically a marketing event for other 70.3 races, and the after party was a dead zone when I looked in.

My race performance was solid if not spectacular. I've been struggling with tendonosys for some time, so my run and bike preparation were severely curtailed in the last few weeks – but I could swim, and that showed up in what was my best swim performance in any 70.3 to date. The field was a strong one too, with heavy representation from across Europe – Brits were the dominant nationality. This was less about performance, and more about the experience for me, made all the more special by having family participating in the event. Where race experiences are involved, it doesn't get better than that.

All in all, a great race and one I would recommend without reservation. And, keep your bike for a few days after the race and enjoy riding other routes in Mallorca – you'll be glad you did.